THREE FALL MAINTENANCE TIPS FOR THE VOLKSWAGEN TOUAREG
October 07 2015,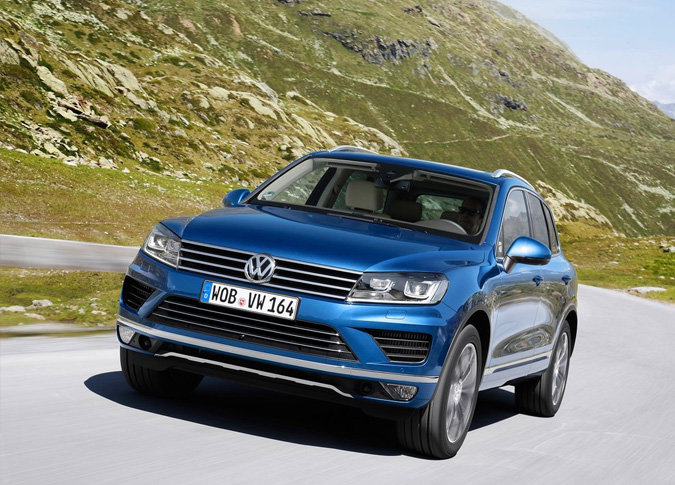 With the cooler weather soon arriving across the province, it is now time to consider how to best maintain your vehicle for full performance throughout the year. Volkswagen Touareg owners have come to expect high caliber performance from this leading model. Here are three important maintenance tips for keeping your Volkswagen Touareg in peak condition in the coming months.
1. Ensure Battery Connections are Clean and Tight
The cooler weather in the fall and winter months can have a damaging impact on the battery in the Volkswagen Touareg. To ensure that the vehicle starts perfectly and runs cleanly throughout the fall and winter-time, make sure that the battery connections are clean and that each connection is tight within the system. This will help prevent ignition issues over time. Speak with a specialist mechanic in your area if you have limited experience in this important vehicle maintenance area.
2. Analyze Tire Pressure and Quality
The tread on your Volkswagen Touareg tire must be clean and effectively maintained to deal with moisture and ice on the roads in Ontario, come fall and winter. Check the tread depth and the tire pressure. Uneven tire pressure can indicate the need for wheel balancing. It is important to continually check the tire pressure as temperatures drop due to the impact that low temperature can have on pressure levels.
3. Have Brakes Checked by Professionals
Low visibility is a potential concern during the heavy rain in fall and early winter-time. That's why fall is the ideal time to have brakes checked by experts. Professionals can check for issues such as worn brake pads and compromised rotors, which could significantly reduce braking capacity during an emergency situation on the road.