WHY YOU SHOULD ENTRUST YOUR VOLKSWAGEN PARTS REPAIR TO THE EXPERTS
October 09 2015,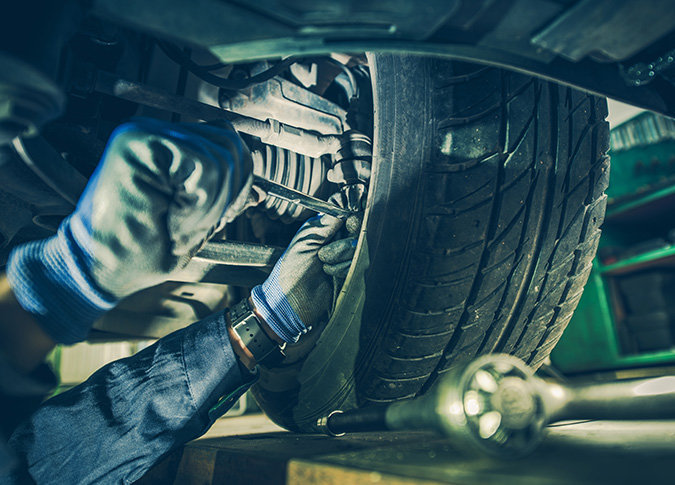 Only by working with trusted Volkswagen parts specialists can drivers ensure their vehicle is repaired according to the market's highest standards. However, some drivers are turning to DIY repair options as a way to keep their costs down. While it may be a cost-effective solution in the short-term, there are many long-term benefits to seeking the assistance of specialists for Volkswagen parts repair.
Safety
Safety is one of the most important considerations when completing any type of vehicle repair. By trying to complete vehicle repairs alone, or through the help of friends who may not have the necessary qualifications, vehicle owners risk compromising the safety of their vehicle. During the repair work, components may be replaced improperly or they may be damaged, leading to structural issues within the vehicle over the long-term. Trusted repair professionals can work to ensure that all of the industry's safety standards are met. Those with Volkswagen parts experience are also better able to spot a potential safety hazard with the vehicle, and can therefore correct the issue more effectively than those with little experience. This is a critical consideration when determining future repair needs.
Warranty
Many of the leading Volkswagen models now come with a warranty. This warranty is voided if an unqualified repair person works on the vehicle. This ensures that all repairs done to the vehicle are completed in a correct manner and to the highest safety standards. If vehicle owners had serious repairs done by someone who is not certified and their warranty is voided, this may mean that any future repairs that the vehicle requires will have to be paid for out-of-pocket. Owners could find themselves having to spend thousands of dollars more simply because they tried to save money in the short-term.
Comprehensive Understanding
While an untrained mechanic might have some idea on how to complete the required repair, it is unlikely that they will have a full understanding about the performance of the vehicle and all required maintenance for that particular make and model. Oftentimes, unique vehicles require specialists who have experience working with that specific car to ensure that the repair is successful. That is why it is so important to work with Volkswagen parts experts when having repairs completed on a Volkswagen vehicle.
Repair Time
Many vehicle owners require their repairs completed with a specific time frame. Whether they have work obligations to meet or an upcoming family event to attend that is a long distance away from their home, they will need their vehicle in optimal condition within a quick turnaround time. A challenge when trying to complete DIY repairs is that, until the vehicle is examined closely, it is difficult to know what to expect. This may mean that more hours are spent trying to resolve the issue. Choosing a professional Volkswagen mechanic for parts repair will guarantee that there's a specialist available who has completed this type of repair work before. The required maintenance can be completed quickly for the vehicle to go back on the road.
Drivers can find many benefits to having Volkswagen parts experts repair their vehicle.