WHY BUY FROM HUMBERVIEW VOLKSWAGEN?
July 31 2017,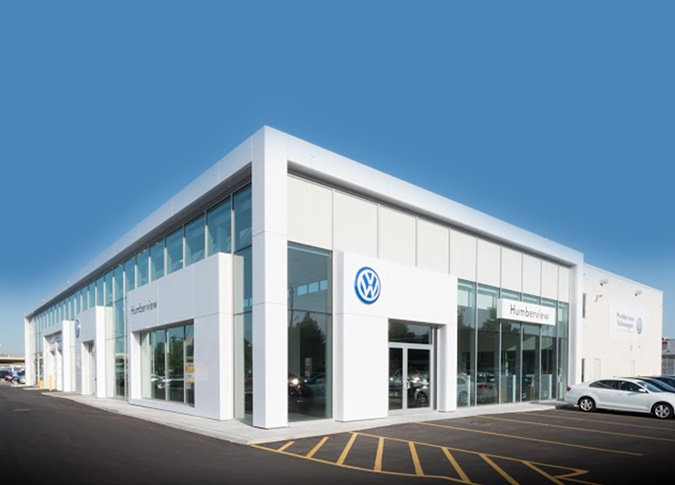 There are plenty of great reasons to look for your next car or truck at Humberview Volkswagen. Start with our top selection of new and used Volkswagen vehicles. Then consider our friendly and expert customer service and sparkling facilities.
But you might know that already. So here are 6 more great reasons why it pays to shop at Humberview Volkswagen.
1. 1-Year Job Loss Protection Included*
Where do you see yourself in 5 years? It's hard enough answering that in a job interview, let alone when contemplating a financing contract. That's why we offer one year of Job Loss Protection Coverage with every new vehicle. Should life take an unexpected turn during this first year, you and your family won't be burdened with the cost of a loan you no longer have the income to afford. Just hand us the keys and walk away!
---
2. Test Drive From Home
Who says you need to visit a dealership to test drive the vehicle of your choice? At Humberview Volkswagen, we can come to you! So whether you'd rather take your test drive straight from work, or in the familiar surroundings of your neighbourhood, the choice is yours. Do you work odd hours or need more time to make up your mind? We even have overnight test drives for qualified buyers.*
---
3. Outstanding Customer Service
You don't get to be one of the top 3 Volkswagen dealerships in all of Canada if your customers don't have a good time at your dealership. With a young, fun, entertaining, and energetic environment, you'll begin to remember that car buying is supposed to be fun! Our team of sales associates and service representatives are a forward thinking, unique group, so let us show you what truly exceptional service looks like.
---
4. Wait in Comfort
Does your office have a really good coffee espresso machine? Either way, it doesn't sell Volkswagens. Volkswagens and really good coffee are what customers can expect in our state-of-the-art lounge. Enjoy muffins, bagels, television, free Wi-Fi work stations, and a few extra comforts we're keeping secret for now. Oh, and come charge your electronic devices while you charge your own batteries with that gourmet coffee.
---
5. We're Volkswagen owners, too!
We get it, Volkswagen owners are a different breed. Why are we so passionate about V-dubs? Because we each drive one ourselves! So when you notice that intense look on our faces, you know, the one with spirals radiating from our eyes as we describe the latest Jetta or Golf, it's not just the coffee we just mentioned-it's our genuine love for das auto. We also sponsor big tuning events and shows, even hosting a tuning weekend at our dealership. Come down and witness it for yourself!
---
6. Service Department
Like entering a space hatch from the movies with that smoky dry-ice effect, our climate controlled drive-thru bay allows you to escape the brutal winter weather and slip in to a warm service area every time you bring in your vehicle. And the best part? Every vehicle is delivered to its new owner indoors. Welcome to our Indoor Delivery Pod.
* Conditions apply. Call us for details!