VOLKSWAGEN OFFERING COST-EFFECTIVE PRICING ON LATEST VEHICLE PARTS
September 21 2015,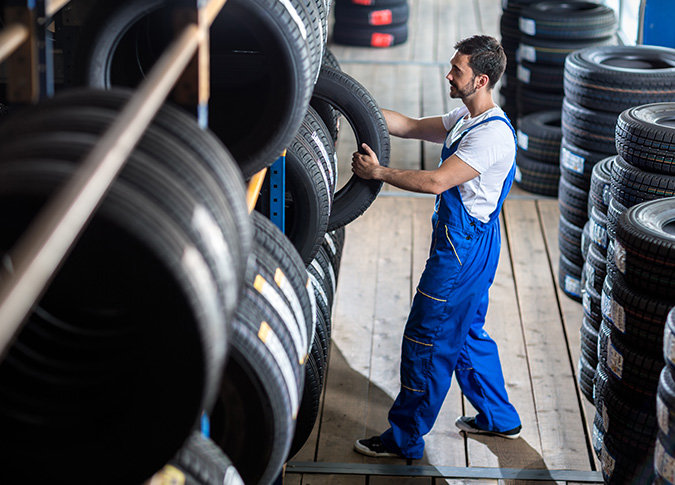 By working with their local vehicle dealers, drivers across Toronto and Mississauga can consolidate their costs on repairs and new parts. For drivers looking to keep their vehicle running smoothly in preparation for winter, Humberview Volkswagen is offering some Volkswagen parts specials.
Special Pricing on the Latest Tires
For safe winter-time driving, it isimportant that drivers invest in high quality tires that will improve their car's performance on the road. This means ensuring that the tires can still retain a firm grip in spite of low temperatures. Humberview Volkswagen understands the performance levels today's drivers expect from their vehicles and is now inviting clients to review the latest Volkswagen parts on sale through the company. These include special pricing on winter tires such as the 15″ Continental Extreme Winter Contact, Steel Wheels. Available at just $716, the Continental Extreme Winter Contact tires are designed to improve dry weather handling with compact outside treads that feature elevated lateral grooves. These wheels also offer superior traction and braking in snow due to the large void and grip edges in the centre contact patch. It's one of the leading performing winter tires in safety tests.
Another popular option available through Volkswagen's winter tire parts special is the 18″ Continental Extreme Winter, Aluminum Bristol Wheels. Available at just $2,280, the 18″ Continental Extreme Winter, Aluminum Bristol Wheels are uniquely engineered for superior winter-time durability, and offer full compatibility with Volkswagen Passat and Volkswagen Beetle vehicles.
This latest winter tire sale highlights the value and the exceptional product quality now available through the team at Humberview Volkswagen.
A Leading Team with Outstanding Parts Experience
Only by entrusting their parts needs to specialists within the marketplace can vehicle owners ensure that they find the right product at the ideal price point. The team at Humberview Volkswagen has over 30 years of experience selling and servicing vehicles. They understand the challenges that drivers face in finding quality parts at cost-conscious pricing. By offering dedicated customer service as well as a regular selection of parts specials, Humberview Volkswagen hopes to ensure that all Volkswagen drivers have access to the parts they require. It's the trusted service for outstanding vehicle performance.