RECEIVE BIG SAVINGS ON THE 2015 VOLKSWAGEN GOLF AT HUMBERVIEW VOLKSWAGEN'S VOLKSFEST EVENT
September 19 2015,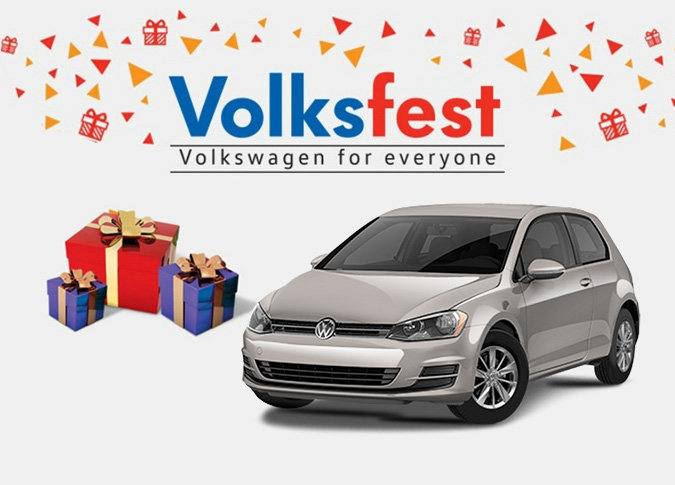 The 2015 selection of vehicles from Volkswagen sets a high standard in the market in terms of vehicle safety, performance and fuel efficiency. Many vehicle buyers across the country have been looking for an opportunity to own one of the 2015 Volkswagen vehicles, and now, through Humberview Volkswagen's Volksfest event, the opportunity has arrived.
The Volksfest event presents buyers with special financing options for the leading 2015 models, including the 2015 Volkswagen Tiguan and the 2015 Volkswagen Passat. The 2015 Volkswagen Golf is also a popular choice amongst buyers and is showcased at the Volksfest event. This vehicle features the distinct MQB built platform which provides more room to passengers as well as greater performance efficiency for the driver. The Volkswagen Golf is also the winner of the Motor Trend Car of the Year Award for 2015.
The Volksfest clearance event allows drivers to finance the 2015 Golf from $109 bi-weekly with $3,356 down at 2.9% APR for 84 months on select models. This sales event ends on September 30. For drivers looking to purchase new vehicles, such as the Volkswagen Golf, they will have to contact Humberview Volkswagen soon if they wish to receive clearance pricing on these latest models.
This is the ultimate special pricing event for vehicle buyers across Toronto. To learn more about the event, contact the team at Humberview Volkswagen using our online form!